Meditate Live with Danis Bois – Silent meditation
9 November 2022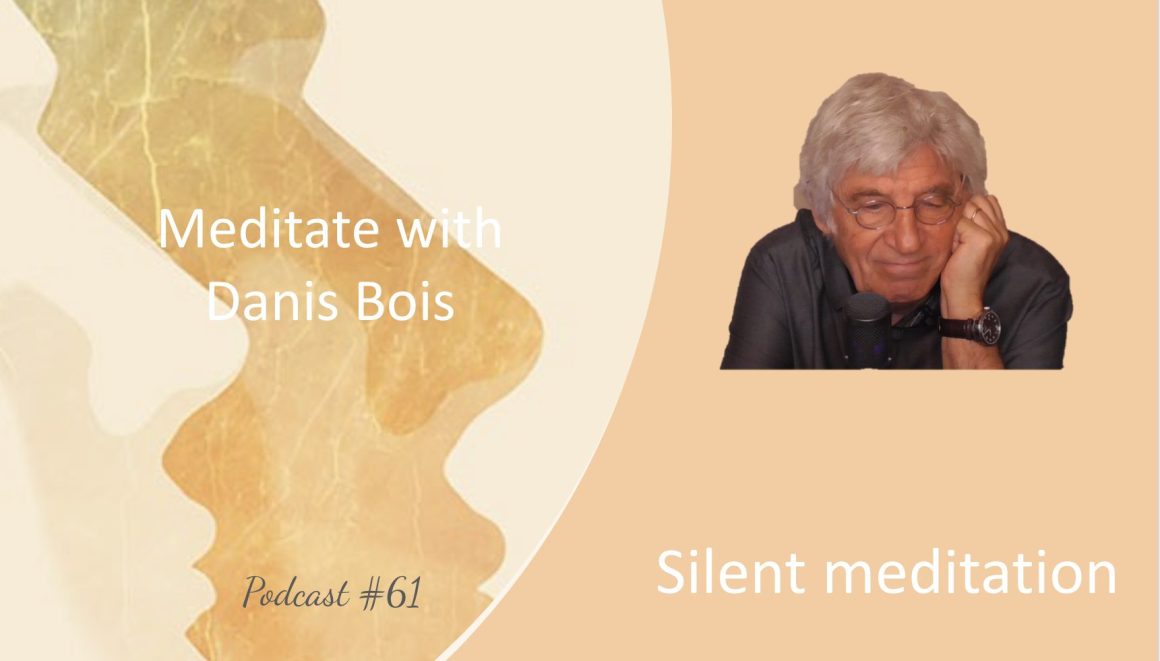 The meditation guided by Danis Bois this week leaves a large space for silence.  The objective of the verbal guidance is simply to inhabit silence, to describe it and to direct meditators' attention and observation towards the landscape emerging to their awareness.
It is worth remembering that silence represents in our approach the most important support on which to develop attention, awareness and presence.
In terms of the step-by-step process offered by Full-Presence Meditation, silent meditation is the highest level (Step 4) and stimulates the autonomy of the meditator..
This meditation touches on the eloquence of silence, which may seem an oxymoron, as eloquence talks of the gift of spoken words, of the art of persuasion through words whereas silence evokes the absence of words. And yet, silence may be eloquent, expressive, meaningful and convincing for those exploring the more universal dimension of silence.
In this silent meditation, Danis Bois invites participants to familiarize themselves with long moments of silence that may result, for beginners, in a sense of boredom, sleepiness and at times sensations of highs and lows of concentration and presence.
This meditation is above all a time of learning to tame the relationship to silence and explore the dimension of silence that pertains to the absolute.
This podcast is in 3 parts: in the first lasting 2 mns, Danis Bois introduce the notion of silent meditation; this is followed by the immersion in the meditation over 50 mns; and finally by a short summary of the meditation.
The guidance doesn't cut you off from the silence if the words slip into the silence, if the words describe the silence, if the spoken word is a kind of embodied poetry of silence..

Danis Bois
How to participate in this meditations?
Danis Bois, Doctor of the Science of Education, has been meditating for over 40 years and is co-author of the book "La méditation pleine présence, les 7 voies d'accès à la chaleur humaine" published in French by Eyrolles, and in English under the title "Full-Presence Meditation – The Seven Ways to Access Human Warmth". Danis Bois guides a weekly meditation open to anyone interested in meditation who already have some experience of meditation and wish to deepen their practice. The meditations are focussed on general or more specific themes depending on his inspiration and current issues.
This quarter of meditation runs from 14th September 2022 until 7th December. Podcasts of the live meditations are available for one year. You can join us by registering directly on the website at meditate live with Danis Bois and you will have access to all the meditations from the beginning of the term.