Accès aux méditations en direct tous les mercredis de 8h00 à 9h00 pendant un trimestre et replay accessibles un an.
Meditate live in videoconference with Danis Bois
Open to people who already have a meditation practice
La session du 16 février au 11 mai 2022 sur le thème Apprendre à méditer ensemble s'achève mercredi prochain.
Les méditations en live reprendront le mercredi 14 septembre 2022 jusqu'au 7 décembre 2022
Horaires de 8h à 9h, tous les mercredis
(French time)
Après vous être abonné(e), vous recevrez une info lettre chaque mardi à 14h avec le lien Zoom pour participer à la méditation de la semaine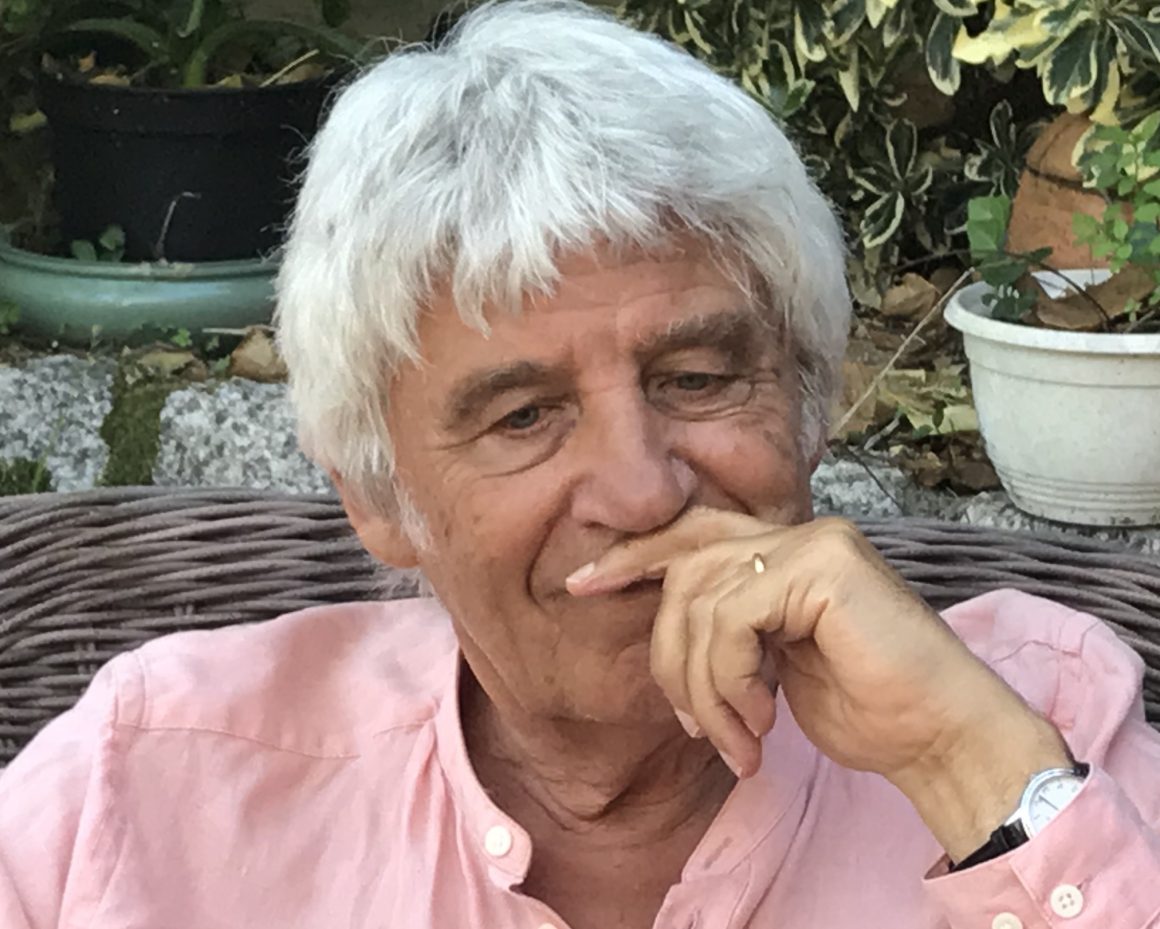 Treat yourself to one hour a week, a moment of silence, calm, benevolence and human warmth guided by Danis Bois.
the themes are free according to the news and the present moment
How to join the meditations?
Two possibilities:
– meditate every Wednesday at the same time (subscription at the bottom of this page)
– meditate in replay by also subscribing and connecting to the platform at the time of your choice.
Live translation of meditations in English and German
La traduction en Anglais est assurée par Hélène Pennel et en Allemand par Karin Klepsch. Hélène Amelia Jank a participé à la traduction du site en allemand, anglais et néerlandais et traduit occasionnellement en live en allemand. Toutes les traductrices sont inscrites au registre des animateurs de méditation pleine présence.
Registration for the activity
Quarterly subscription for people accustomed to the practice of meditation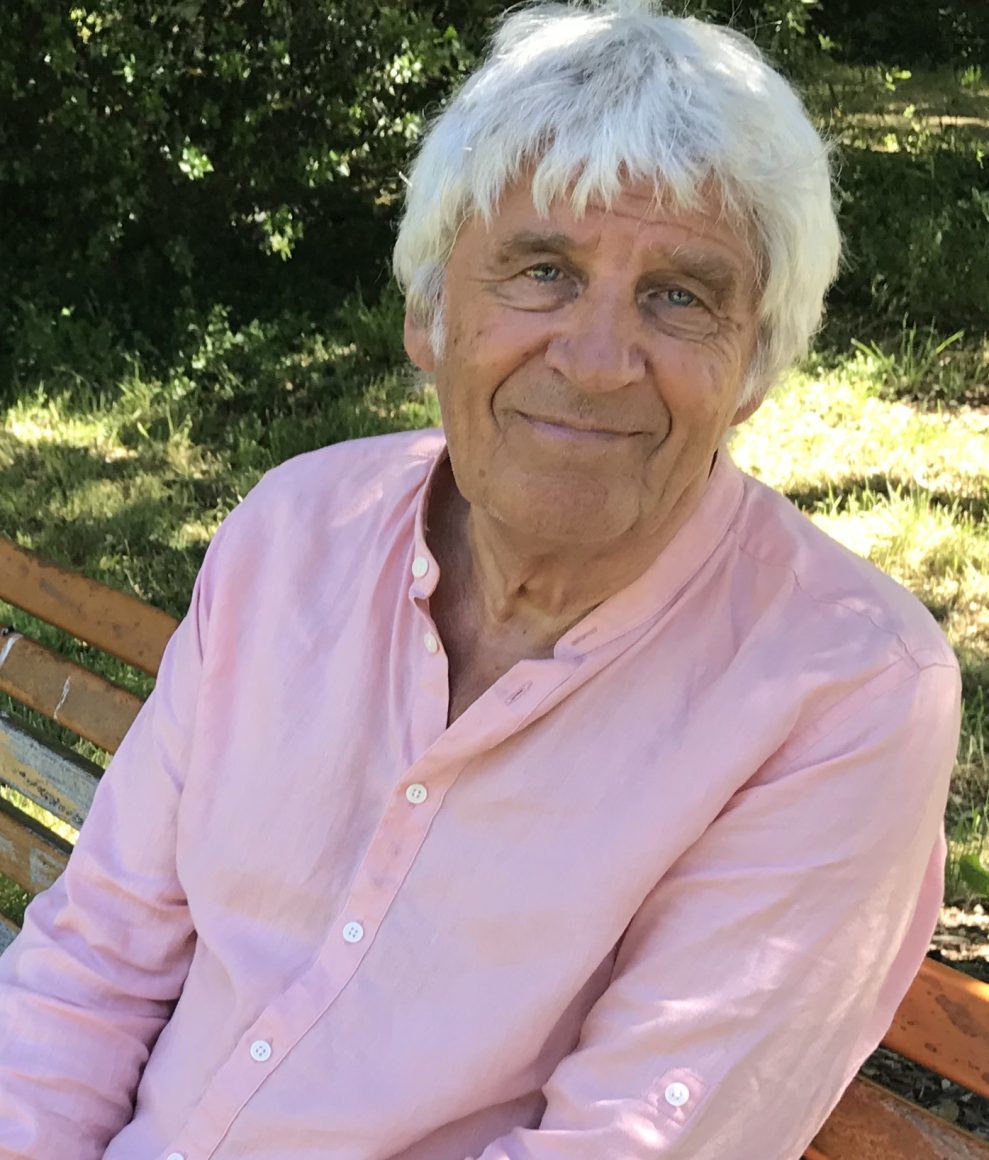 Méditer avec Danis Bois – 14 septembre – 7 décembre 2022
91,00

€
(including VAT 20%)
The meditations are followed by a time of sharing on the theme of meditation.
Each meditation remains accessible in replay on your platform throughout the current quarter and can be listened to several times.
When subscribing, you will create an account which will give you access to the replays.
Participation in the 13 meditations is 75.83 euros plus 15.17 euros VAT, or 91 euros including tax.
Si vous vous inscrivez en cours de trimestre vous aurez accès aux méditations déjà enregistrées depuis le début du trimestre et ce pendant tout le trimestre puis pendant un an.
Danis Wood is the forerunner of MDB full presence meditation. Internationally renowned scientist, he holds a doctorate in educational sciences, associate in educational psychology, founder of the Center for Studies and Research in Psychopedagogy of Perception. (CERAP) and professor at Fernando Pessoa University in Porto, Portugal.
He has been leading meditations for over 20 years in academia and is currently participating in the DU "meditation and care relationship" from the University of Reunion Island.
Auteur de nombreux ouvrages traduits en plusieurs langues, il est co-auteur avec Isabelle Eschalier du livre "la méditation pleine présence, les sept voies d'accès à la chaleur humaine" publié chez Eyrolles.
To benefit from the benefits of the proposed meditations, it is necessary to have experience of meditation practice regardless of obedience, as well as an interest in the existential and spiritual dimensions.
The practice of full presence meditation directs towards a more embodied humanity in which Man becomes more present to himself, to others and to the world. It mobilizes what is greatest in Man.

Danis Bois
Genesis of the project
I ended up admitting that I was a free electron in the world of spirituality, a rebel who refuses the rules, dogmas, and the various constraints that lead to the Grail. To spirituality, I prefer philosophy which seems more promising in terms of its essence, while distinguishing between intellectual philosophy and field philosophy, integrated into everyday life.
Danis Bois
We feel that Human Nature is probably more beautiful and much better than what we see. It is incumbent on each human being to rise up in order to rise up and thus assume the responsibility for his humanity which he carries within him and which carries him, consciously or unconsciously.

Danis Bois
After many stays in India during 40 years where he met Indian masters and Buddhists, Danis Bois has continued to teach meditation in all its sectors of activity (university, professional and personal development). For many years, people who practice the full presence meditation that he has developed, ask him to meditate regularly under his guidance. Until then, Danis Bois had declined this proposal, thinking that the important thing in meditation was to acquire autonomy in his existential and spiritual journey.
Following the confinement and to respond to the isolation of people, he decided to lead videoconference meditations through virtual classes for people from all continents who regularly follow his work. In front of the enthusiasm and the effectiveness shown by the participants, he agreed to continue and to institute a live and regular meditation, one hour per week, through a videoconference.
Scientific study on the contribution of full presence meditation on the experience of confinement linked to the COVID19 pandemic
This study was carried out in 2020 by doctors Isabelle Bertrand and Christian Courraud. During the first period of confinement, 76 people participated in (on average) 12 full presence meditations, at the rate of one meditation every 3 days. A questionnaire on the experience of confinement gave rise to the following results: 84% of the participants mentioned a better experience of the absence of social ties, 95% an increase in the pleasure of being with oneself. Participants reported feeling inner calm (99%), more positive thoughts (93%), confidence in the future (87%), better sleep (80%) and greater vitality (78%). (Presentation of this survey at the congress of ICEPS 2020)
Exceptional: Free access to the replay of a remote meditation, guided by Danis Bois, on the theme: "Emptiness and plenitude".
Free access to a collective, remote and guided meditation on the theme:
"Channels of Transmission in Full Presence Meditation".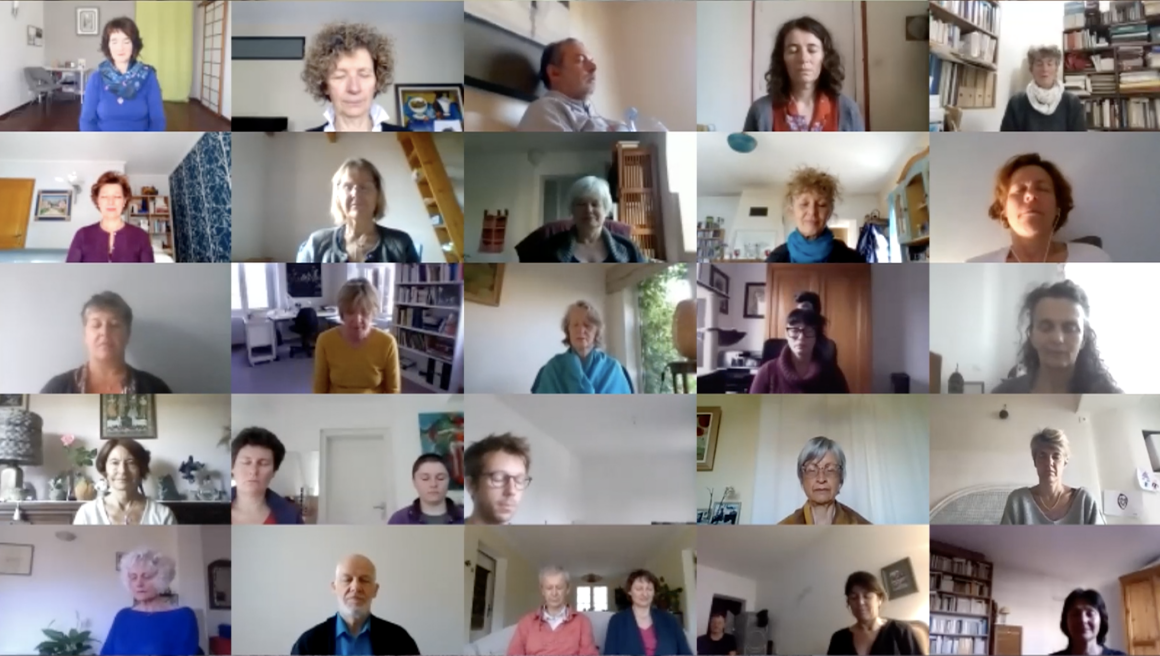 According to the experience of the meditators, the times of silence are more or less long and the instructions go from the simplest to the most subtle.
With the use of transmission channels, the geographical distance between the facilitator and the participants is not an obstacle to create a dynamic relationship between all.
This 20-minute meditation is representative of the climate prevailing during meditations animated by videoconference.
Manual :
To start the audio, click on the arrow below the photo on the left. Choose the posture of your choice, stay still and relaxed. Let yourself be transported by the instructions without intending to retain them. Let your attention fall on what you are feeling without making a special effort to perceive.
And listen to this meditation three times, three consecutive days at the time of your choice when you feel available.
Testimonials
Thank you ! Very beautiful meditation. Deep feeling of humanity in the immensity …
Thank you for offering us this warm, good moment, which reconnects us to the essential … the reality of being alive, which takes root even more deeply in us. Life taking shape !!
What meditation! I love. I really enjoyed this meditation very much. I have the impression of having been guided, taken by the hand, and that I was shown every flower, every beauty on this unique path. This meditation nourished my day, I was carried by an exceptional enthusiasm.
Right in my heart, right in my humanity and which sprinkles new possibilities. My heart beats with a special heat, this sensitive heat. Thank you, what luck …