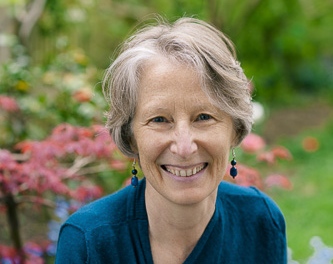 Hélène Pennel
My journey with Full-Presence Meditation began in the late 90's as I was training in DBM Fasciatherapy following a change of career which was the result of my encounter with the deeply caring touch of that manual therapy. I began to practice in London, and in parallel obtained a post-graduate diploma in Perceptual and Movement Education, and a university diploma in Somatic-psychoeducation. I have more recently moved into a small town in Buckinghamshire.
This encounter came at a time of professional and personal challenge. The touch used in Fasciatherapy, which is directly connected to the experience of Full-Presence Meditation that underlies the quality of this touch, enabled me to connect with a part of myself I had never encountered before, giving me for the first time a sense of my own existence, outside of the conditioning of my birth and culture. This opened new possibilities towards the resolution of my difficulties, and has accompanied me ever since.
What motivated me then, and still does today, is the desire to share this work so that others too can experience this aliveness and the journey of presence to self that brings appeasement and opens new ways of being through more benevolent and caring attitudes towards self, others and the world.
I have been involved in developing the English language around Full-Presence Meditation and the other methodologies elaborated by Danis Bois, by interpreting for him during summer workshops at the Omega Centre in the US and in London in the 2000's and providing linguistic support to people involved in communicating internationally on research programmes carried out through the Cerap.
I have also translated into English Danis Bois's book Le Moi Renouvelé, The Wild Region of Lived Experience, and recently the book he co-wrote with Isabelle Eschalier, Full-Presence Meditation: Seven Ways to Access Human Warmth. I am currently interpreting for Danis Bois during his weekly online meditations.